Malleolar Screw Suppliers in India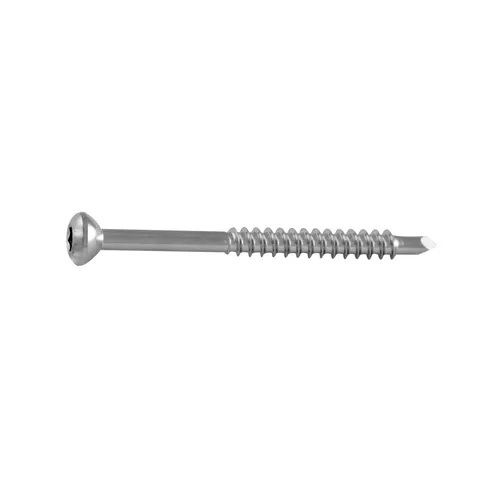 Genius Ortho Private Limited, also called Genius is a joint venture of high quality apparatus manufacturers, who has been established in India with setting up its manufacturing plant. We have been able to achieve the success and recognition by offering world's best products and services to our clients.
We are one of the leading manufacturers and suppliers of all types of Biologics products, which includes bone grafting, bone tissue engineering and orthopaedic implants. We use only the highest quality materials and production methods in our bone grafting process to ensure that you receive a product that is safe and effective. Our goal is to service your needs, not only today but also into the future.
Our company is dedicated to provide our customers with the best quality product at competitive price. Therefore, we are engaged with various challenges to develop new products like Indicator pins, Slotted screws, locking screws and many more We are one of the leading orthopaedic screw manufacturers in India, offering multiple brands of screws.
Genius Ortho is a leading supplier of malleolar screws in India. Our products are made from high-quality materials and are designed to provide long-lasting support and stability for patients recovering from ankle injuries. Our malleolar screws are available in various sizes and designs to meet the needs of different patients and surgical procedures.
At Genius Ortho, we understand the importance of using reliable and safe medical devices, which is why we only source our products from trusted manufacturers and suppliers. Our team of experts works closely with our suppliers to ensure that all of our products meet the highest standards of quality and safety.
In addition to supplying malleolar screws, we also offer a wide range of orthopedic implants and instruments, including plates, screws, nails, and more. Our products are used by leading hospitals and clinics throughout India, and we have a reputation for delivering top-notch products and services to our customers.
If you are looking for a reliable and trustworthy supplier of malleolar screws in India, look no further than Genius Ortho. Contact us today to learn more about our products and services, and how we can help you achieve the best outcomes for your patients.
"Genius Ortho Private Limited is The best Orthopedic Implants Manufacturers and Suppliers in India Contact us today to learn more about our services.