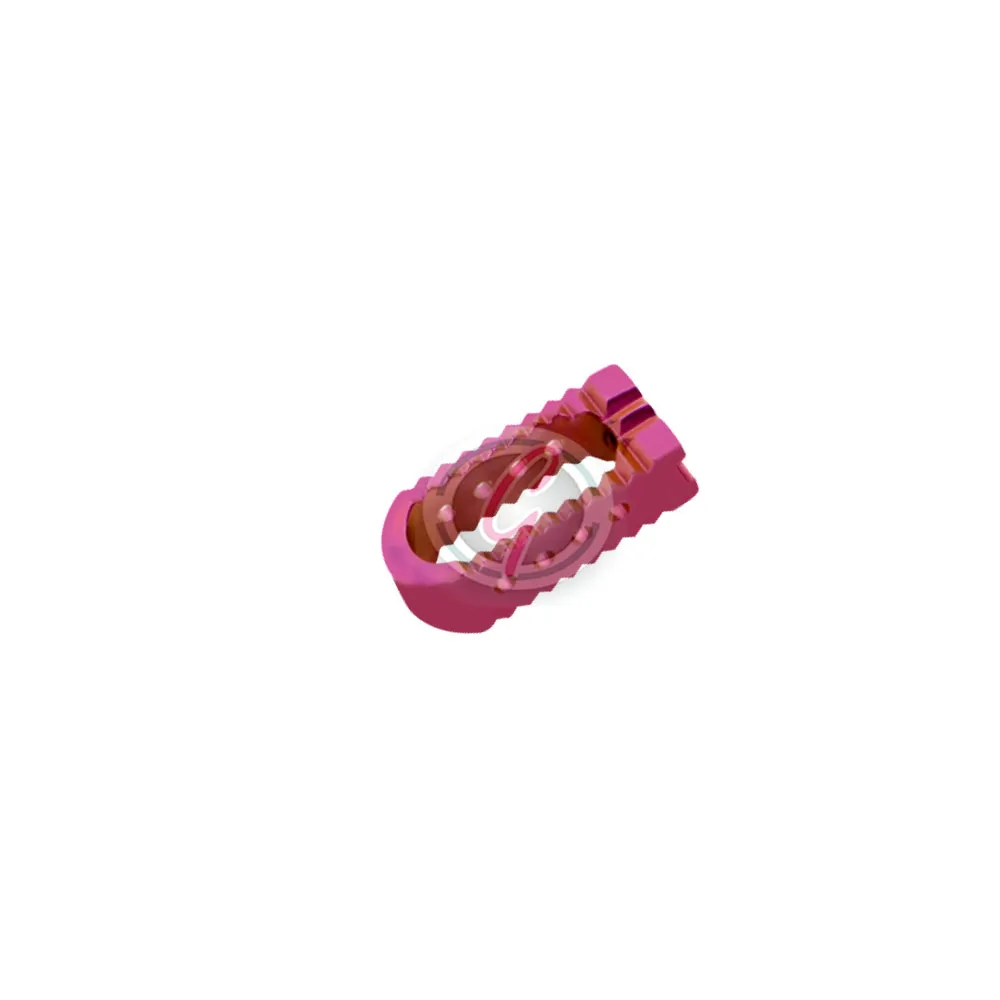 Tit Plif Cage Manufacturer
Length 20 mm , 25 mm , 30 mm
Category:Trauma Implants
Tit Plif Cage is a medical device used in spinal surgeries for interbody fusion of two vertebrae. It is a cage-shaped implant that is inserted between two adjacent vertebrae to provide support and stability while the bones fuse together.
Description
| | |
| --- | --- |
| T.2512.20.07-30.11 | Height 7 mm , 8 mm , 9 mm , 10 mm 11 mm |
ABOUT US
Genius Ortho Private Limited
Genius Ortho Private Limited was found in 2008 by a group of entrepreneurs after having a decade of experience in the field of orthopaedic implants manufacturing. Genius Ortho Private Limited now is the leading company in India specialize in the Orthopaedics Industry. Genius Ortho Private Limited will always achieve this position by professional pursuing excellence and by dedicating ourselves in improving the quality and serving all our customers.
All implants are exclusively made of Stainless Steel 316L, LVM & Titanium Grade V Ti-6Al-4v-ELI.
Our products of Orthopaedic implants and instruments are not only qualified with the certification of FDA, CE, GMP regulations, but also compliant with ISO Quality Assurance Standards.
Frequently Asked Questions
The Tit Plif Cage is inserted between two adjacent vertebrae to provide structural support, stability, and promote bone growth between the two vertebrae. It helps in stabilizing the spine, reducing pain and deformity, and restoring the normal function of the spine.
Yes, the Tit Plif Cage is available in different sizes, shapes, and designs to suit the anatomical requirements of different patients. It can be customized according to the surgeon's preferences and the patient's needs.
The Tit Plif Cage provides a less invasive approach to spinal fusion surgery and reduces the risk of complications associated with traditional fusion surgeries. It also preserves the natural structure of the spine and helps to restore the normal range of motion of the spinal column. Additionally, it is a safe and reliable implant that has been extensively tested and clinically proven to be effective in spinal fusion surgeries.