Tit Kidney Cage ( Tlif Cage ) Exporter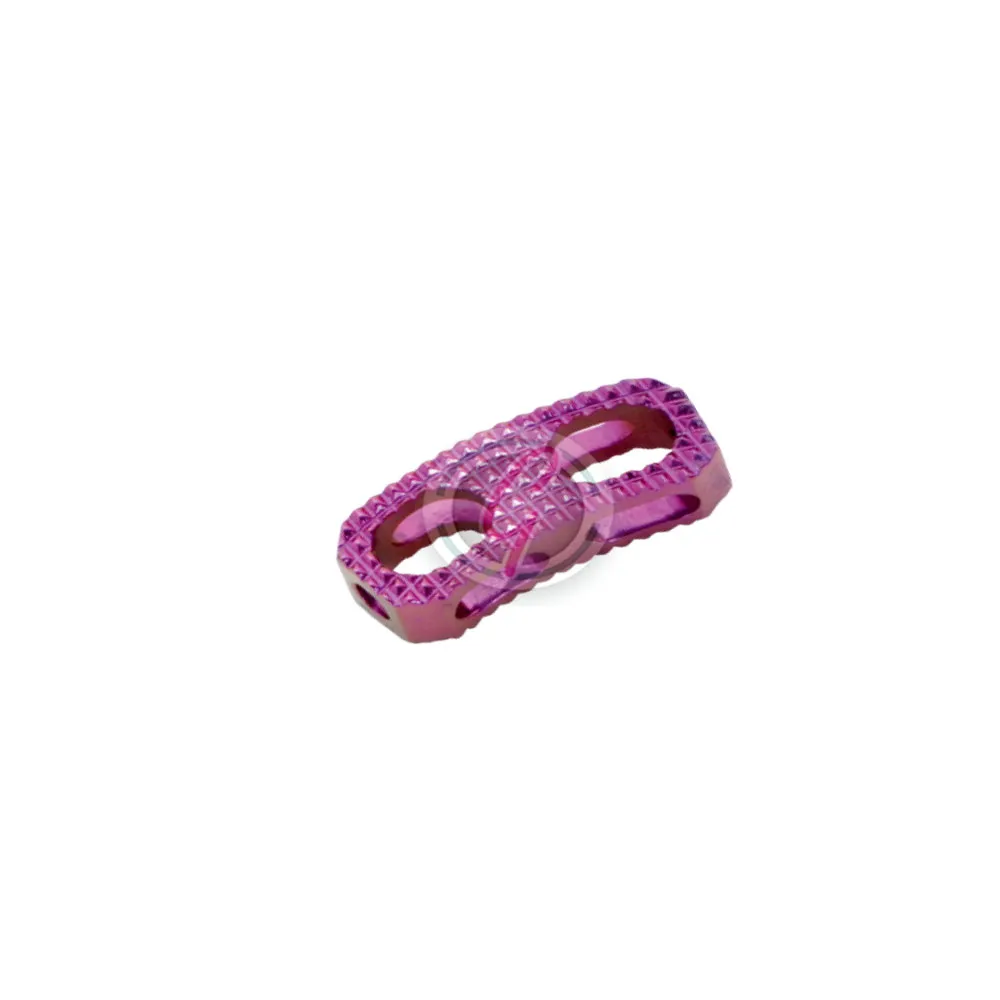 Tit Kidney Cage ( Tlif Cage ) Manufacturer
Degree 4 , 8 , 11
Category:Trauma Implants
The Tit Kidney Cage, also known as the TLIF cage, is a medical device used in spinal fusion surgery. It is designed to be placed between two adjacent vertebrae to provide support and promote bone growth, ultimately fusing the two vertebrae together.
Description
| | |
| --- | --- |
| T.2510.04.07-11.11 | Height 7 mm , 8 mm , 9 mm , 10 mm 11 mm |
ABOUT US
Genius Ortho Private Limited
Genius Ortho Private Limited was found in 2008 by a group of entrepreneurs after having a decade of experience in the field of orthopaedic implants manufacturing. Genius Ortho Private Limited now is the leading company in India specialize in the Orthopaedics Industry. Genius Ortho Private Limited will always achieve this position by professional pursuing excellence and by dedicating ourselves in improving the quality and serving all our customers.
All implants are exclusively made of Stainless Steel 316L, LVM & Titanium Grade V Ti-6Al-4v-ELI.
Our products of Orthopaedic implants and instruments are not only qualified with the certification of FDA, CE, GMP regulations, but also compliant with ISO Quality Assurance Standards.
Frequently Asked Questions
The Tit Kidney Cage is made of titanium alloy, which is known for its strength and biocompatibility. It is designed to be implanted permanently in the patient's body.
The Tit Kidney Cage is typically implanted during a surgical procedure called a transforaminal lumbar interbody fusion (TLIF). The surgeon will make an incision in the patient's back, remove the damaged disc or bone, and insert the cage in its place.
The Tit Kidney Cage provides several benefits over traditional spinal fusion methods, including a lower risk of complications, faster recovery times, and improved long-term outcomes. It also allows the surgeon to restore the normal height and curvature of the spine, which can help reduce pain and improve mobility.