Tit Expandable Cage Exporter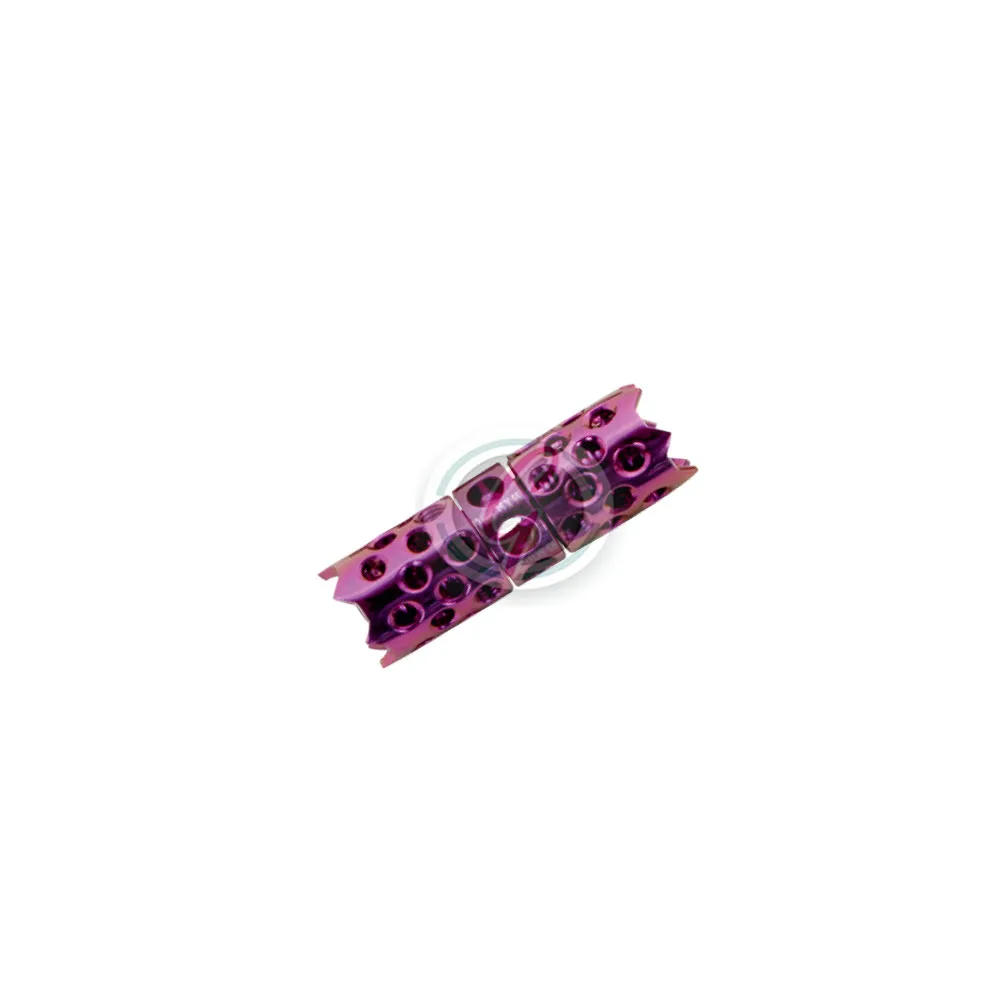 Tit Expandable Cage Manufacturer
Dia. 10 mm , 12 mm , 14 mm , 16 mm , 18 mm
Category:Trauma Implants
TIT Expandable Cage is a medical device used in spinal surgery to provide support to the vertebrae and maintain proper spinal alignment. It is a cage-shaped device made of titanium alloy, designed to be inserted into the intervertebral space and expanded to restore the height of the collapsed disc. The expandable feature allows the cage to be adjusted to the appropriate size to achieve optimal spinal stability.
Description
| | |
| --- | --- |
| T.2509.10.20-18.55 | Size 20 x 25 , 25 x 35 , 35 x 55 , 55 x 75 mm |
ABOUT US
Genius Ortho Private Limited
Genius Ortho Private Limited was found in 2008 by a group of entrepreneurs after having a decade of experience in the field of orthopaedic implants manufacturing. Genius Ortho Private Limited now is the leading company in India specialize in the Orthopaedics Industry. Genius Ortho Private Limited will always achieve this position by professional pursuing excellence and by dedicating ourselves in improving the quality and serving all our customers.
All implants are exclusively made of Stainless Steel 316L, LVM & Titanium Grade V Ti-6Al-4v-ELI.
Our products of Orthopaedic implants and instruments are not only qualified with the certification of FDA, CE, GMP regulations, but also compliant with ISO Quality Assurance Standards.
Frequently Asked Questions
Using an expandable cage provides several benefits, such as improved spinal alignment, restoration of disc height, and reduction in pain and nerve compression. It also allows for a minimally invasive approach, reducing the risk of complications and promoting faster recovery.
The TIT Expandable Cage is inserted into the spine through a small incision made in the back. The surgeon uses a specialized tool to place the cage in the intervertebral space and expands it to the desired size.
The TIT Expandable Cage is commonly used for treating degenerative disc disease, spinal stenosis, and herniated discs. However, its suitability depends on the specific condition and the patient's individual needs. Your doctor can determine if this device is appropriate for your spinal condition.