Tit Cervical Cage( Round Cage ) Exporter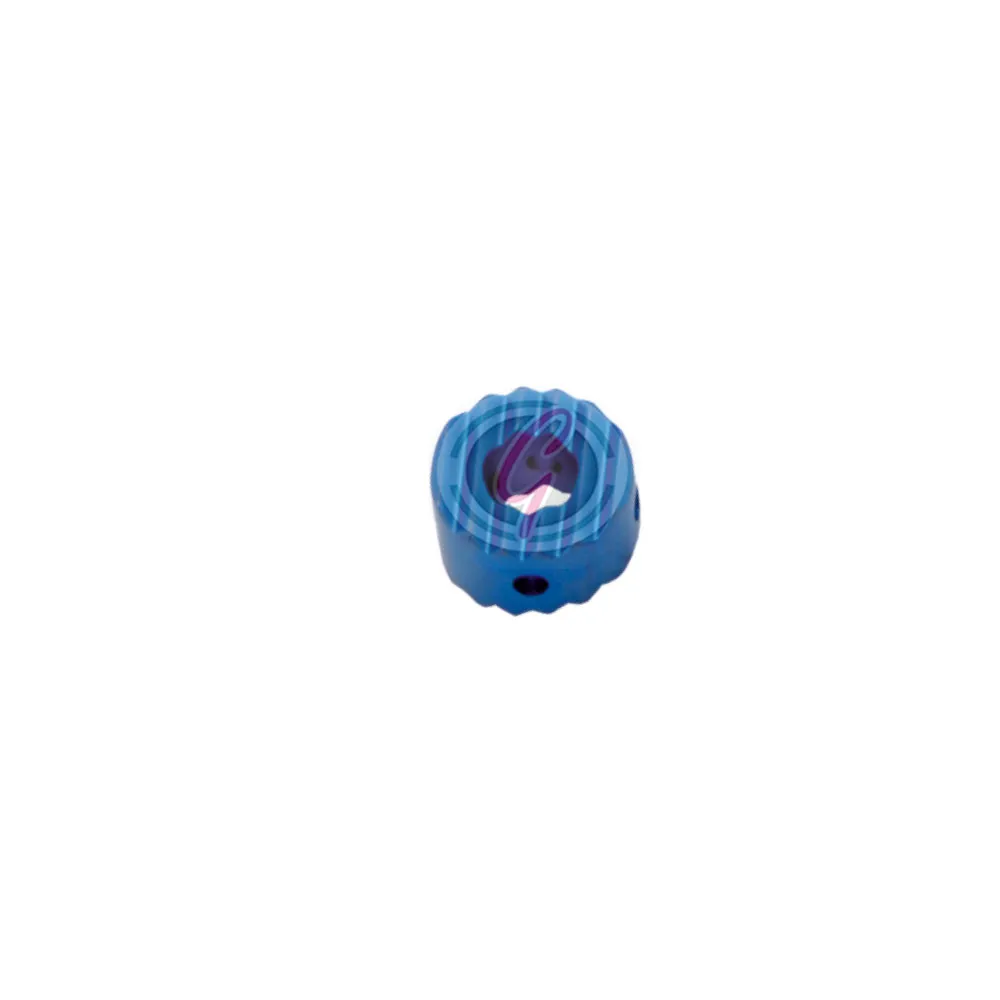 Tit Cervical Cage( Round Cage ) Manufacturer
Width 12 mm , Length 12 mm , 14 mm , 16 mm
Category:Trauma Implants
Tit Cervical Cage (Round Cage) is a medical device used for cervical spine fusion surgery. It is designed to stabilize and support the cervical spine while the bones fuse together. The cage is made of a biocompatible material like titanium or PEEK and is shaped like a small round cylinder. The cage is filled with bone graft material to promote bone growth and fusion.
Description
| | |
| --- | --- |
| T.2514.12.06-16.10 | Height 6 mm , 7 mm , 8 mm , 9 mm , 10 mm |
ABOUT US
Genius Ortho Private Limited
Genius Ortho Private Limited was found in 2008 by a group of entrepreneurs after having a decade of experience in the field of orthopaedic implants manufacturing. Genius Ortho Private Limited now is the leading company in India specialize in the Orthopaedics Industry. Genius Ortho Private Limited will always achieve this position by professional pursuing excellence and by dedicating ourselves in improving the quality and serving all our customers.
All implants are exclusively made of Stainless Steel 316L, LVM & Titanium Grade V Ti-6Al-4v-ELI.
Our products of Orthopaedic implants and instruments are not only qualified with the certification of FDA, CE, GMP regulations, but also compliant with ISO Quality Assurance Standards.
Frequently Asked Questions
During cervical spine fusion surgery, the Tit Cervical Cage is inserted between two cervical vertebrae. The surgeon makes a small incision in the neck and uses specialized instruments to create space for the cage. The cage is then filled with bone graft material and implanted into the space between the vertebrae.
The bone fusion process can take several months to a year after the implantation of the Tit Cervical Cage. During this time, the bone graft material in the cage stimulates new bone growth and fuses the two vertebrae together. Patients may need to wear a neck brace or collar to support the spine during the healing process.
As with any surgery, there are potential risks and complications associated with Tit Cervical Cage surgery, including infection, bleeding, nerve damage, and implant failure. Patients may experience pain, swelling, and stiffness in the neck area after surgery. It is important for patients to follow their surgeon's postoperative instructions carefully and report any unusual symptoms or complications.