Tit A. C. L. ( Interference ) Screw Exporter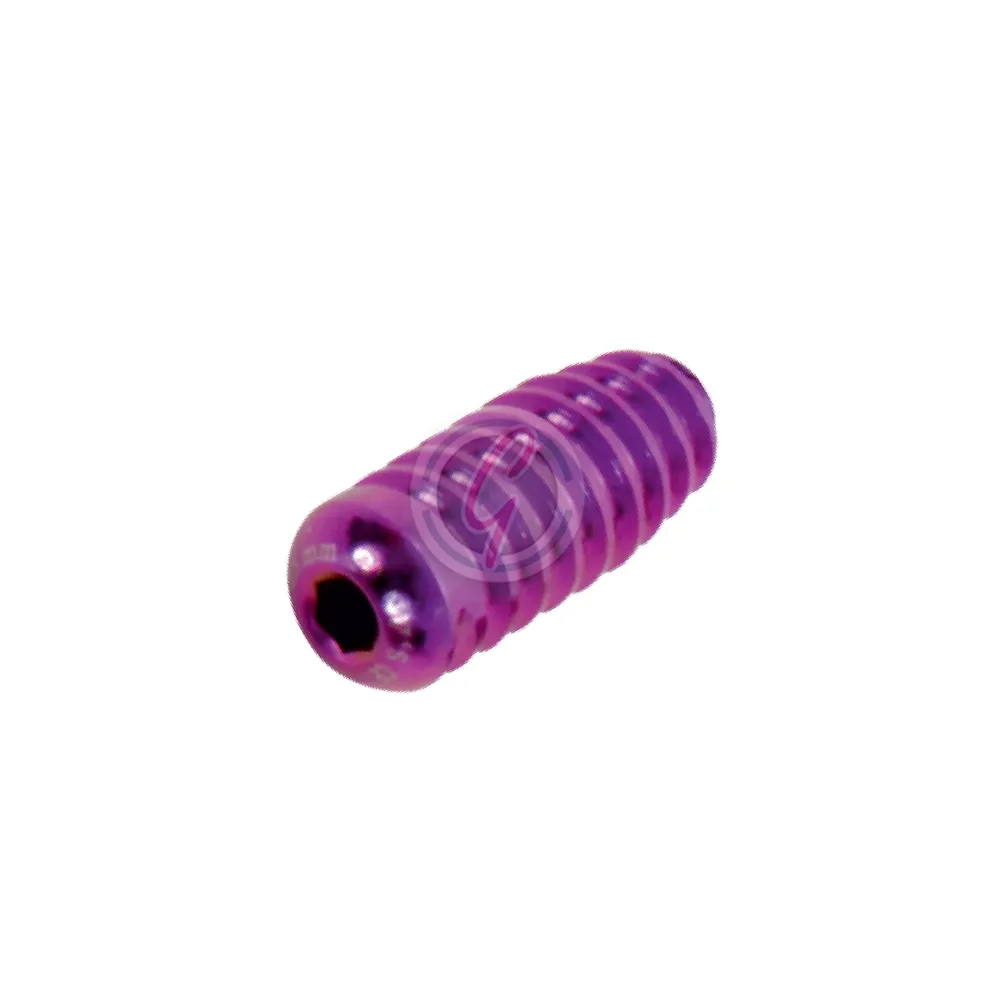 Tit A. C. L. ( Interference ) Screw Manufacturer
Dia. 07 mm , 08 mm , 09 mm , 10 mm
Category: Arthroscopy Implants
Tit A.C.L. (Interference) Screw Manufacturer is a company that produces high-quality screws used in anterior cruciate ligament (ACL) reconstruction surgeries. The screws are made from titanium alloy and are designed to be inserted into the bone tunnels to fixate the graft in place.
Description
| | |
| --- | --- |
| T.2601.07.15-10.35 | Size 15 , 20 , 25 , 30 , 35 mm |
ABOUT US
Genius Ortho Private Limited
Genius Ortho Private Limited was found in 2008 by a group of entrepreneurs after having a decade of experience in the field of orthopaedic implants manufacturing. Genius Ortho Private Limited now is the leading company in India specialize in the Orthopaedics Industry. Genius Ortho Private Limited will always achieve this position by professional pursuing excellence and by dedicating ourselves in improving the quality and serving all our customers.
All implants are exclusively made of Stainless Steel 316L, LVM & Titanium Grade V Ti-6Al-4v-ELI.
Our products of Orthopaedic implants and instruments are not only qualified with the certification of FDA, CE, GMP regulations, but also compliant with ISO Quality Assurance Standards.
Frequently Asked Questions
Tit A.C.L. (Interference) Screw is made from titanium alloy, which is biocompatible and has high strength. The screws have a self-tapping and self-drilling design, which reduces the surgical time and makes the insertion process easier. The screws are available in various lengths and diameters to accommodate different patients' anatomy.
During ACL reconstruction surgery, the surgeon drills bone tunnels in the femur and tibia to create a path for the graft. The screw is then inserted into the tunnel, and the graft is tensioned and secured in place using the screw. The screw's interference fit compresses the graft against the bone, providing excellent fixation.
Like any other surgical procedure, there are potential risks and complications associated with ACL reconstruction surgery using Tit A.C.L. (Interference) Screw. These include infection, bleeding, nerve or vessel damage, and graft failure. However, the risk of complications is generally low, and the screws have been proven to be safe and effective in clinical trials.