T. M. J. Condyle Reconstruction Plate Manufacturer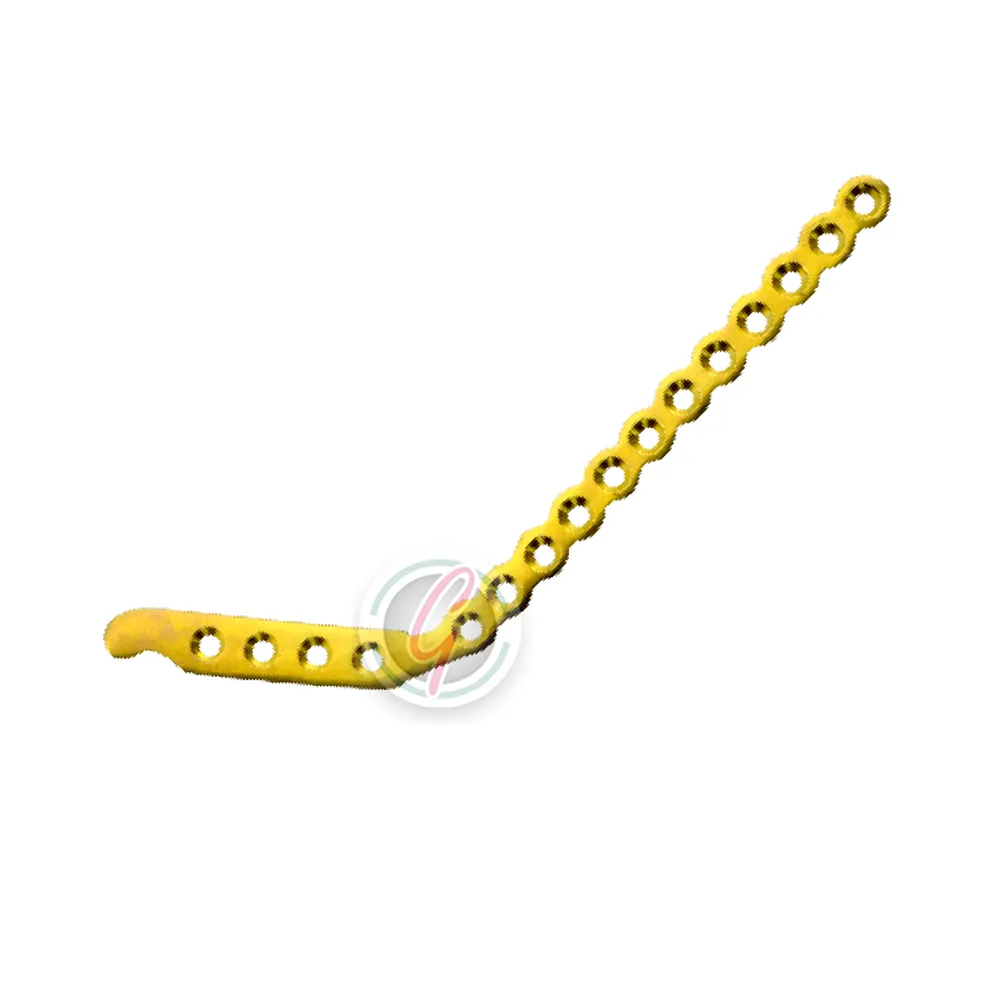 T. M. J. Condyle Reconstruction Plate Manufacturer
Category:Maxillofacial Implants
T.M.J. (temporomandibular joint) condyle reconstruction plate is a type of orthopedic implant used in maxillofacial surgery to repair or reconstruct the condyle, a portion of the mandible that forms the joint with the temporal bone of the skull. The plate is designed to stabilize and support the bone during the healing process.
Description
| | | |
| --- | --- | --- |
| S.1620.20 | 20hole | T. 1720.27.20 |
| S.1620.24 | 24hole | T.1720.27.20 |
ABOUT US
Genius Ortho Private Limited
Genius Ortho Private Limited was found in 2008 by a group of entrepreneurs after having a decade of experience in the field of orthopaedic implants manufacturing. Genius Ortho Private Limited now is the leading company in India specialize in the Orthopaedics Industry. Genius Ortho Private Limited will always achieve this position by professional pursuing excellence and by dedicating ourselves in improving the quality and serving all our customers.
All implants are exclusively made of Stainless Steel 316L, LVM & Titanium Grade V Ti-6Al-4v-ELI.
Our products of Orthopaedic implants and instruments are not only qualified with the certification of FDA, CE, GMP regulations, but also compliant with ISO Quality Assurance Standards.
Frequently Asked Questions
Patients who have suffered a fracture or damage to the T.M.J. condyle due to injury, trauma, or degenerative disease may require a reconstruction plate to restore the joint's function.
The surgery is typically performed under general anesthesia, and the surgeon will make an incision in the affected area to access the damaged bone. The plate is then positioned over the bone and fixed in place with screws, allowing the bone to heal properly.
Complications may include infection, implant failure, nerve damage, or implant rejection. Patients should closely follow their surgeon's post-operative instructions to minimize the risk of complications.