Coventry Staples Exporter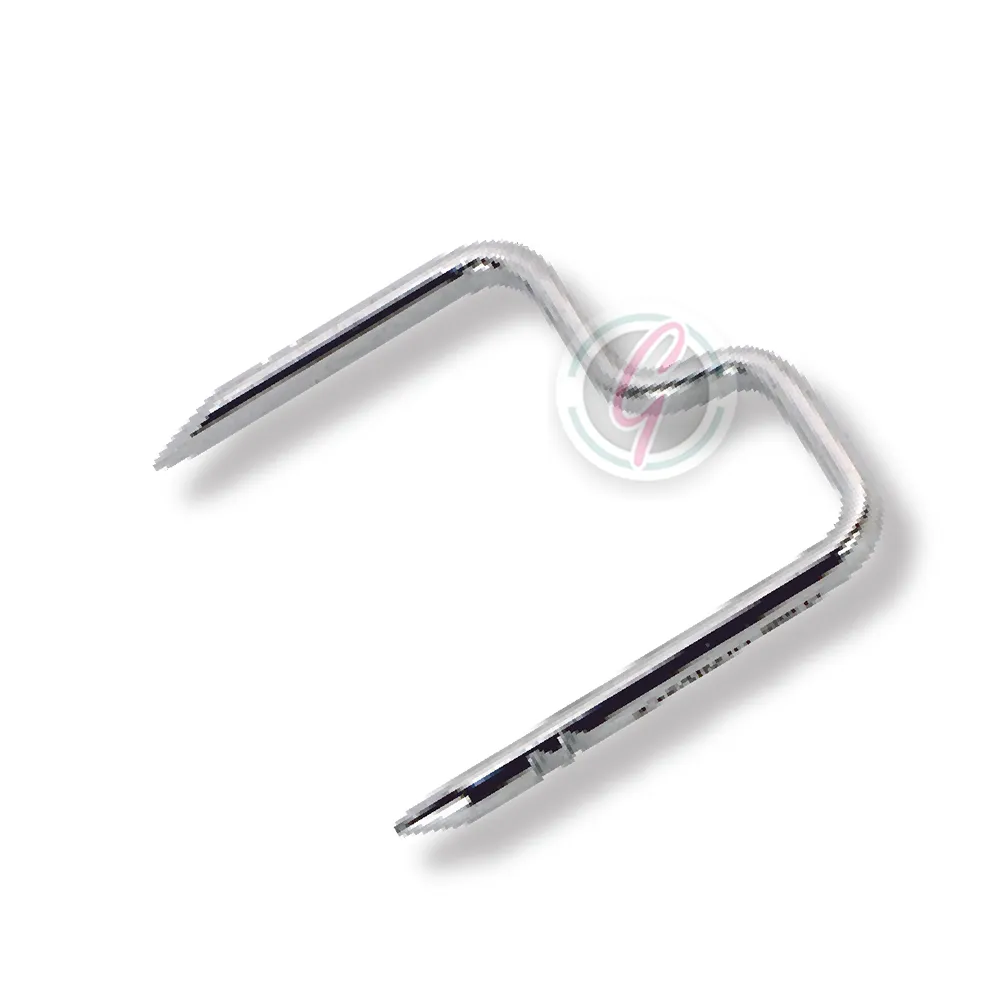 Coventry Staples Manufacturer
Category: External Fixator
Coventry staples are orthopedic implants used for fracture fixation and joint stabilization. They are made of stainless steel wire and resemble a staple, with two prongs that penetrate the bone on either side of the fracture or joint. The staples are then bent inward, holding the bone or joint in place while it heals.
Description
| | |
| --- | --- |
| S.902.01 | Small |
| S.902.02 | Medium |
| S.902.03 | Large |
| S.902.04 | Extra Large |
ABOUT US
Genius Ortho Private Limited
Genius Ortho Private Limited was found in 2008 by a group of entrepreneurs after having a decade of experience in the field of orthopaedic implants manufacturing. Genius Ortho Private Limited now is the leading company in India specialize in the Orthopaedics Industry. Genius Ortho Private Limited will always achieve this position by professional pursuing excellence and by dedicating ourselves in improving the quality and serving all our customers.
All implants are exclusively made of Stainless Steel 316L, LVM & Titanium Grade V Ti-6Al-4v-ELI.
Our products of Orthopaedic implants and instruments are not only qualified with the certification of FDA, CE, GMP regulations, but also compliant with ISO Quality Assurance Standards.
Frequently Asked Questions
Coventry staples may be available through medical supply companies or distributors. It is important to ensure that the supplier is reputable and that the staples meet quality standards and regulatory requirements. Your orthopedic surgeon or medical provider may also be able to assist in obtaining Coventry staples.
The length of time Coventry staples need to remain in place varies depending on the location and severity of the fracture. In general, they are left in place for around 4-6 weeks.
Coventry staples are used to fixate bone fragments in fractures or osteotomies of the femur, tibia, and other long bones. They are a type of internal fixation device that provides stability and support to the healing bone.