Ball Socket Joint External Fixator (Radius / Ulna) Exporter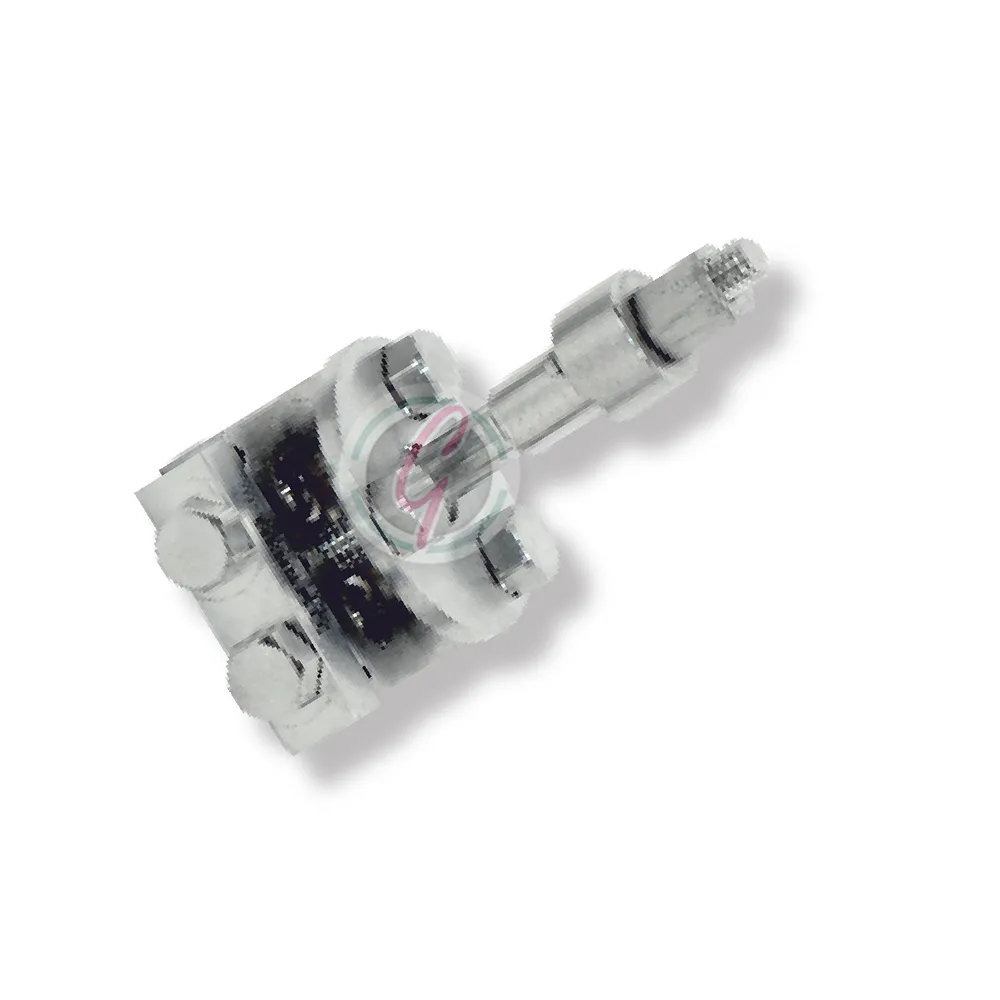 Ball Socket Joint External Fixator (Radius / Ulna) Manufacturer
For Radius / Ulna / Metacarpal
Connection Rod 04 mm
Categories: Aesculap Type External Fixature, External Fixator
BALL SOCKET JOINT EXTERNAL FIXATOR (Radius / Ulna) is a medical device used in orthopedic surgery to treat fractures of the radius and ulna bones. It consists of a ball and socket joint with two pins that are inserted into the bone to stabilize the fracture. The ball and socket joint allows for the freedom of movement while maintaining the stability of the bones.
Description
| | |
| --- | --- |
| | For Radius / Ulna |
| S.1105.01 | Ball & Socket Clamp |
ABOUT US
Genius Ortho Private Limited
Genius Ortho Private Limited was found in 2008 by a group of entrepreneurs after having a decade of experience in the field of orthopaedic implants manufacturing. Genius Ortho Private Limited now is the leading company in India specialize in the Orthopaedics Industry. Genius Ortho Private Limited will always achieve this position by professional pursuing excellence and by dedicating ourselves in improving the quality and serving all our customers.
All implants are exclusively made of Stainless Steel 316L, LVM & Titanium Grade V Ti-6Al-4v-ELI.
Our products of Orthopaedic implants and instruments are not only qualified with the certification of FDA, CE, GMP regulations, but also compliant with ISO Quality Assurance Standards.
Frequently Asked Questions
The ball socket joint external fixator provides greater stability than other external fixators and allows for greater freedom of movement. It can also be used to treat more complex fractures and injuries.
The two pins of the external fixator are inserted into the bone on either side of the fracture. The ball and socket joint is then attached to the pins, providing stabilization and allowing for movement.
Recovery time varies depending on the severity of the injury and the patient's overall health. Patients typically need to wear the external fixator for several weeks or months, and physical therapy may be necessary to regain strength and mobility.